ETUDE HOUSE Mirror Holic Liquid Eyes
ETUDE HOUSE Mirror Holic Liquid Eyes
ETUDE HOUSE Mirror Holic Liquid Eyes
ETUDE HOUSE Mirror Holic Liquid Eyes
▶ Manufacturing company : ETUDE HOUSE

▶ Place of origin:Korea

▶ Volume : 3.2g/Glossy Coating 3g
▶ Product Description
 : Liquid shadow that completes attractive eyes with the fantastic shine of a mirror ball
▶ Product Features
1. Brilliant shadows! Metallic Color
    Fantastic metallic color with brilliant colors depending on the angle containing a variety of glitter & pearl colors
2. Long Lasting & Quick Fixing
    Enough color expression with just one touch! Large glitter particles are also tightly adhered! Water Base with high coloring & high adhesion
3. Various metallic finishes
    Metal coating liquid that expresses the unique properties of metals and gives a delicate metallic finish with layering
▶ How to use
1. Mirror Holic Liquid Eyes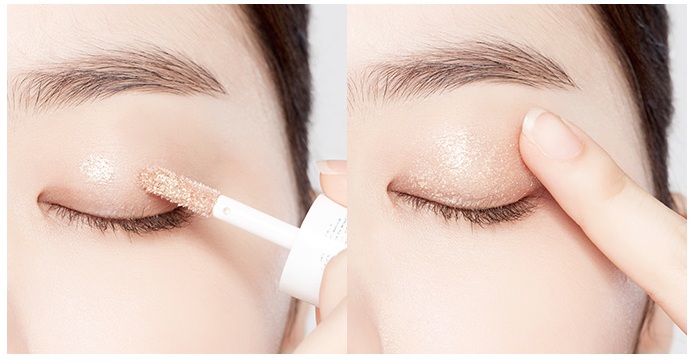 : Apply the proper amount of the contents to the eye area and gently spread with a finger or a tip.
2. Eye Glossy Coating
(1) After applying Mirror Holic Liquid Eyes or eyeshadow and spread on it thinly.
(2) Applying on a matte texture shadow such as Look at My Eyes Cafe etc. will tone down the color and complete the moist makeup.
(3) Applying on a glittery shadow will maximize brilliant pearls.
※ TIP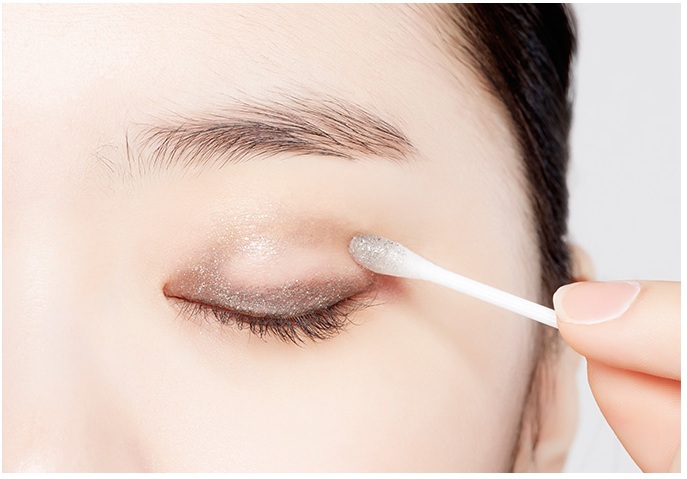 1. Be careful not to get glitter in eyes when cleansing.
2. Wipe gently with a remover and cotton swab.
▶ Coloring
▶ Color
1. WH901 Glass Shoes
    Crystal color (opal pearls on transparent base)
 
2. WH902 Mirror Mirror
    Silver color (blue pearls + yellow pearls)
3. BE101 Champagne Bubble

    Beige color (yellow pearls + gold pearls + silver pearls)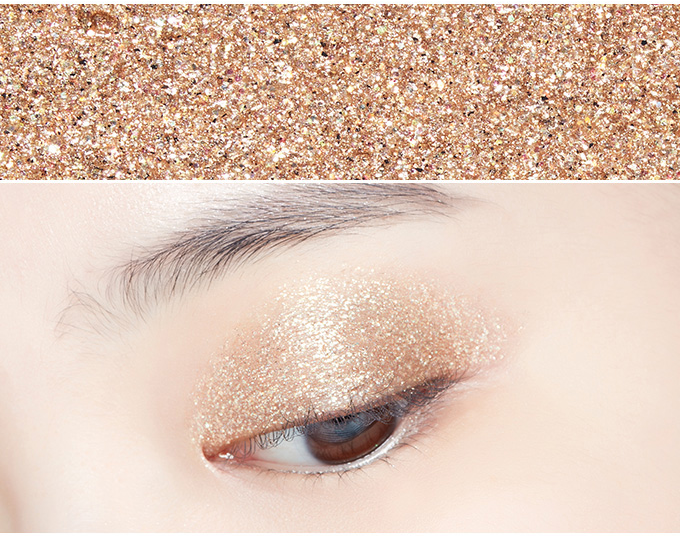 4. PK001 Pink Ornament
 
    Baby pink color (pink pearls + silver pearls on beige/pink base)
5. PK002 Rose Ice Wine
    Tone downed beige color (silver pearls on beige base)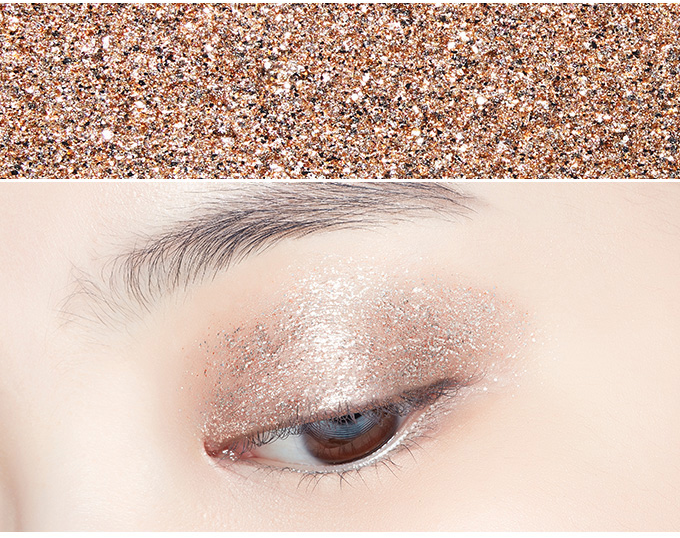 6. BE102 Starlight Sparkler
 
    Gold color (silver pearls + gold pearls)
7. RD301 Red Carpet Dress
    Red color (bigger silver pearls + smaller gold pearls on tone downed red base)
8. PP501 Purple Disco
    Purple color (bigger silver pearls + fine pink pearls)


9. GR701 Shining Eyes
    Black khaki color (bigger silver pearls + gold pearls in medium size + fine yellow pearls)
10. Eye Glossy Coating

      Eye Gloss to make your eyes look moist and shiny